Our Real Estate Officers are excited to work with you!
Call 509.328.2900 to learn more and speak to Renée, Leah, or Jessica.
Members with real estate loans who are experiencing financial hardship due to COVID-19 are encouraged to reach out to us to discuss their options.

Buying a home is one of the most significant purchases most of us ever make. We are here for you with a convenient and timely loan process to help you feel confident and informed the entire journey.
We have several options to help you out with real estate-related loans, including:
Home purchase
Home refinance
First and second mortgages on your primary residence
First mortgage on a non-residence
First mortgage on undeveloped land
Home improvements
30-year home mortgages through Servion
If you have questions about how this works, contact a loan officer today.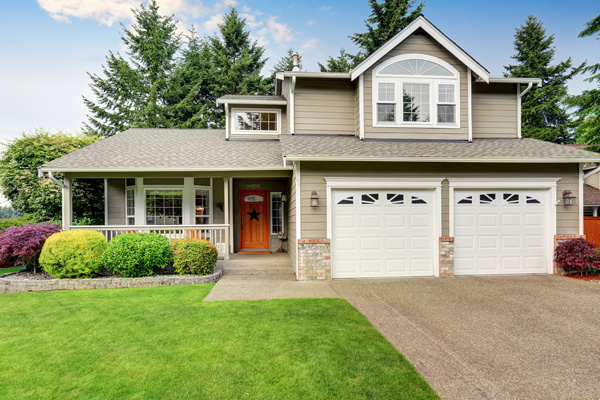 Refinance your home
You've had your house for a bit and notice home loan rates are lowering - could it be time to refinance?
Tips to know when to Refinance:
When you can secure a lower interest rate, especially if your rate is going to drop by 0.75% or more.
When you are able to shorten the term of your loan, especially by 5 years or more, which will lower the total interest you repay.
When it allows you to switch from an adjustable-rate mortgage (or ARM) to a fixed-rate mortgage to lock in a consistent payment and rate.
When you need to tap into your equity to consolidate other more expensive debt such as credit cards or personal loans.
---
30-year home loans
You put a lot of thought into buying a house that you will be happy with for years to come. Our goal is to make sure you feel just as good with your mortgage decision, too. You can have the best of both worlds! Please complete our pre-application to get started.
---
15-year home loans
Don't want a 30-year commitment? Check out our 15-year home loan option! We'll make the loan process easy so you can get to enjoying your new home.
apply for a 15-year home loan check out our rates
---
home equity line of credit
A Home Equity Line of Credit (HELOC) allows you to utilize the equity (value) of your home as collateral to receive a lower interest rate than a personal loan or credit card. This is a great option for financing larger purchases. Once you're approved for a HELOC, you can utilize the loan on your own time whenever and however you need it. Apply online today!
---
mortgage & home equity loans
As the real estate market ebbs and flows, you might want to check up on your home's value to see if you've accrued equity. Utilizing that equity allows you to do things like create your own personal outdoor oasis, remodel your kitchen or perhaps pay off some nagging bills.
Let's make your dream home come true. Apply for a loan with us today!