We're that wherever-you-go-we'll-be-here-for-you type of credit union. Check out these awesome features, tips, and tricks for maximizing your Canopy membership!
Download the Canopy Credit Union app! Manage your finances on the go.
download the iphone app download the droid app
With our mobile app you can:
Check your balances
Transfer funds
Make a mobile check deposit
Set up account alerts
Make principal-only loan payments
Create a budget with our money management tool
Set up Canopy Visa Debit/Credit Card Controls
Send money to another Canopy member
Send money to another financial institution
And much more!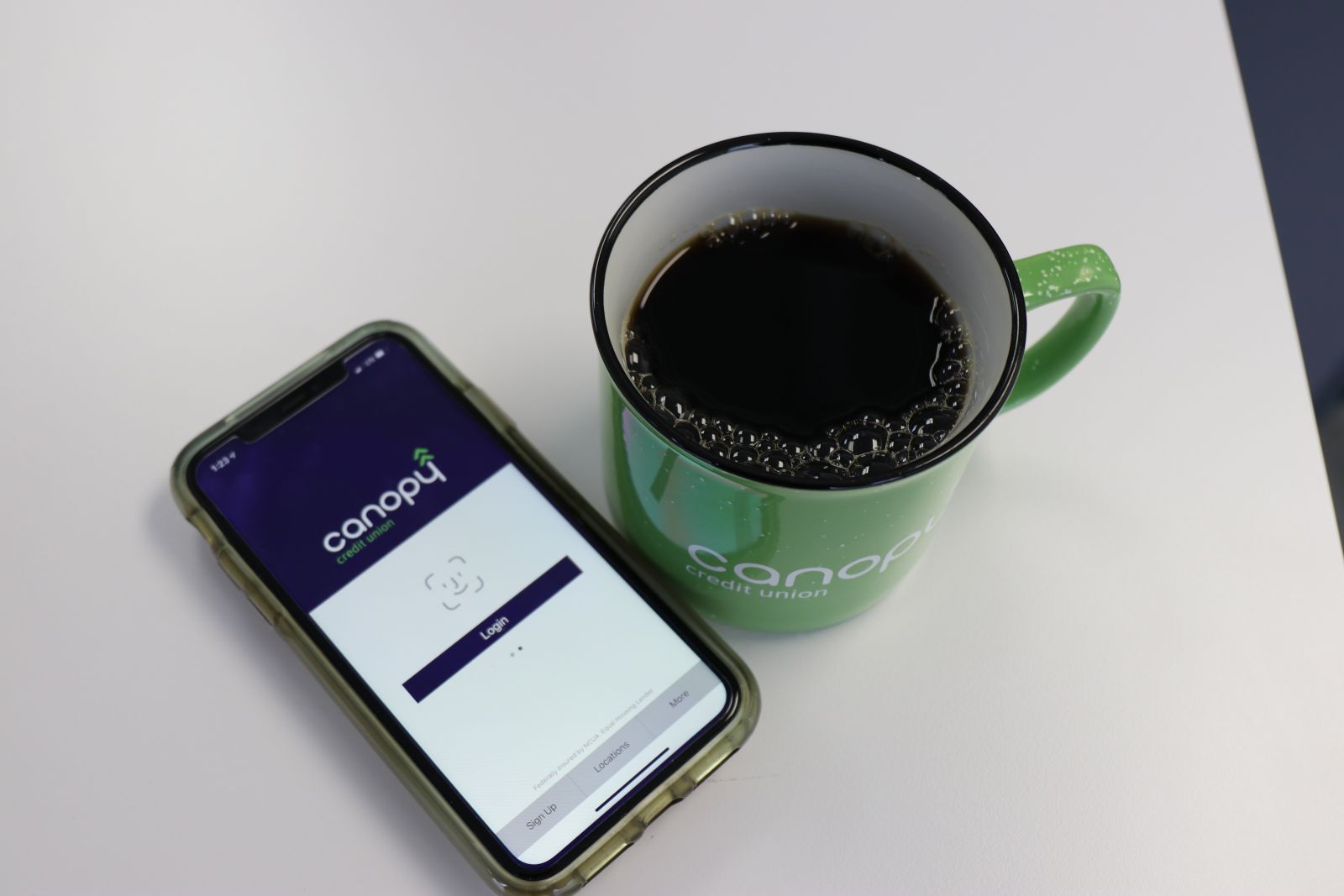 Enable Touch/Face ID: Enable Touch/Face ID for secure and quick access to your money! To access Touch/Face ID, log into your account on your mobile app, click "More" and then click the wheel image at the top of the screen. You will then see an option for Touch/Face ID.
Set up account alerts: Get notified when your balance drops below a certain threshold or when a debit transaction is above a certain threshold. Alerts can be sent via text or email - you get to choose!
Utilize secure messaging OR live chat: convenient and secure tools in Online Banking if you have questions about your account!
Enhanced Bill Pay: pay multiple bills on one screen via desktop FOR FREE with our enhanced Bill Pay system.
Send an external transfer: Do you have accounts at multiple financial institutions? In Online Banking or in our Mobile App, you can set up FREE transfers from Canopy to another financial institution.
Transfer money member to member: Need to send your kids money? Or maybe your significant other? All you need is a nickname, member number, and account number. Add them as a saved "Payee" and you can transfer in the future even easier!
Schedule a transfer: Schedule your car payment or make monthly transfers to your kid(s) in college! To access this tool, click "Transfers" and "Make a Transfer", then fill out the date, frequency and amount. Transfers process mid-morning every business day.
Principal-only loan payments: in addition to making your monthly interest payments, you can also make principal-only loan payments at any time you want without any going to interest.
Debit card loan payments: use your debit card from another financial institution to make your Canopy loan payments!
Online debit card loan payment fee: $4.95
Over the phone debit card loan payment fee: $9.95
Card control options: set transaction alerts or restrictions on your Canopy debit and credit cards
Intuitive budgeting tool: set up a custom budget in our new Money Management tool.
Start banking smarter with these awesome online banking features. Log in today to get started.