RV loan financing
RV loan rates as low as 3.49% APR*, fixed
We have some of the lowest RV loan rates in Spokane! Check with us first to finance or refinance your new or used RVs like pickup campers, tent trailers, fifth wheel trailers and motorhomes. Your home away from home is just a few steps away.
Benefits of financing/refinancing at Canopy:
We offer up to 100% RV loan financing
We offer longer term options
The process is quick & easy
Get pre-approved for your RV loan
Get pre-approved for your RV loan today to secure your budget and financing. That way when you go RV shopping you'll know exactly what you can afford and have the bargaining power to move forward with the purchase. Our expert loan staff is ready to help you whenever you're ready!
Looking to refinance your RV loan? We offer super low rates, a flexible lending process, and compassionate staff who will make the switch completely worth it. Let us see if we can get you a better deal! Refinance your RV loan
8 tips for buying an RV
If you're not sure how to start your search for the right RV, check out these 8 tips for buying an RV!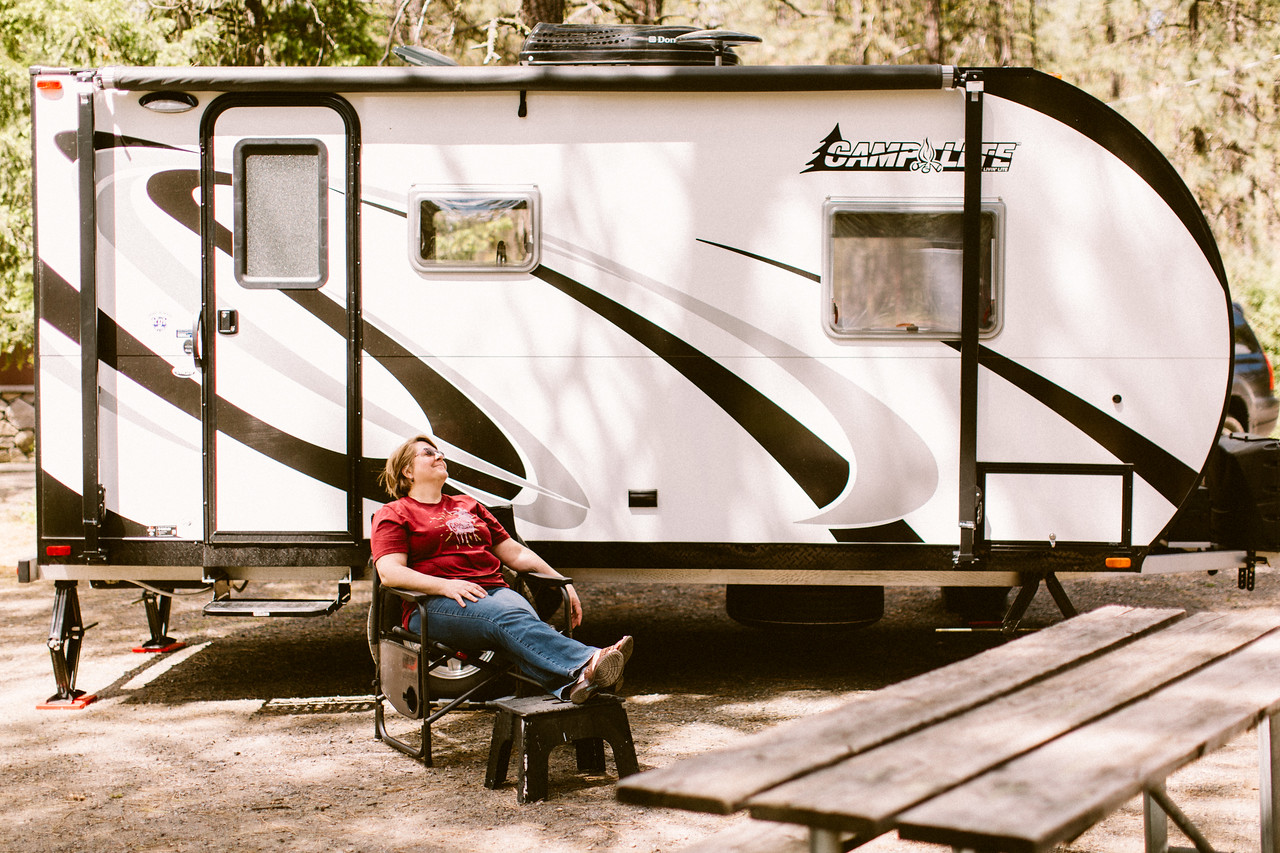 RV loan calculator
Find out what your monthly payment will look like with our easy-to-use RV loan calculator! Just put in your total loan amount, loan term, and you'll get your estimated monthly payment based on our lowest available rate.
---
RV loan FAQs
How long does it take to hear back about my loan application?
We work hard to make sure we get back to you as soon as possible. We will follow-up with you within 1-2 business days.
What rate do I qualify for with my credit score?
Your interest rate will depend on your credit score and the loan to value of the RV you choose to purchase. You can find a rough estimate of your credit score by downloading apps like Credit Karma and/or Credit Sesame but your true credit score will most likely be different when we pull it for your application. You can get one free credit pull per year (without having to apply for a loan) at annualcreditreport.com. Learn more about what makes up a credit score and how you can improve it in our blog What Makes up a Credit Score?
Will my credit score be affected if I apply for a loan?
Yes, whenever you apply for a loan it is considered a hard pull/inquiry and will have a small effect on your credit score. Find out more about hard pulls and inquiries.
What documents will I need to provide for an RV loan?
We'll need your most recent paystub, current RV insurance information, and if you've already chosen the RV at a dealership you'll need a purchase order for that vehicle.
Can I purchase an RV from a private party with an RV loan?
Yes.
What RV loan terms do you offer?
We offer loan terms anywhere from 1-15 years depending on the value of the RV. To find out more information, give us a call at 509.328.2900 or send us a text! text us

Ready to get your RV loan?
---
*Annual Percentage Rate, may vary based on approved credit. Lowest rate includes 1/4% off for automatic payment and 1/4% off for additional services, fixed rates range from 3.49% APR to 18% APR. Other rates and terms are available.