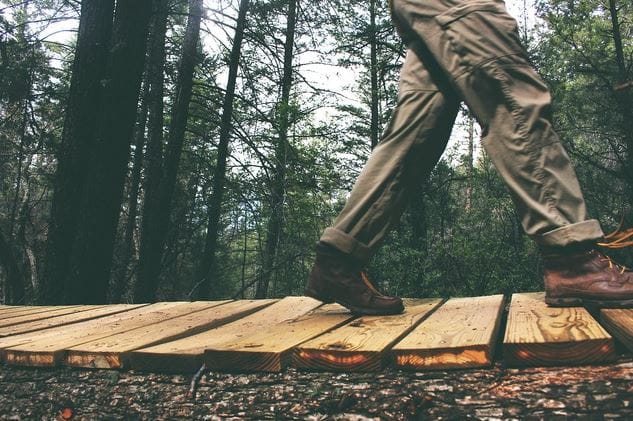 Are you dreaming of sandy beaches and blue waters, but your bank account balance is holding you back? You shouldn't need to save for centuries to have the time of your life. Here are 10 tips for traveling on a tight budget.
Book a Hostel over a Hotel
Hostels are a great money-saving option for school groups, friends and solo travelers. Check out sites like Hostel World or Booking.com and compare rates. Bring a padlock for your valuables and a few bucks to rent sheets or towels.
Make Your Own Breakfast
If the room says, "breakfast included," you're paying too much. Compare the cost of a room with breakfast to a room without. Sometimes, that difference is $20/night. That extra cash could buy a lot of granola bars. Plus, you'll truly appreciate your parent's pancake breakfast when you return home.
Find Flights During the Week
According to a study by Expedia and ARC, the "magic moment" for cheap tickets is Tuesday around 3 p.m. Eastern Time. But the real key is to check numerous sites and check them often. Once you see the best price you've seen all week, jump on it. If you see a better price two hours later, don't panic. Most airlines and booking sites allow you 24 hours to cancel your purchase.
Use Alternative Transportation
If you have time to spare, try a slower (but cheaper) option. Compare the cost of a cross-country train fare with a plane ticket. Try renting a bicycle as opposed to a car. Take a ferry ride if you're hopping between islands. Depending on where you're headed, the slower transportation options are usually cheaper.
Choose Free Activities
Mother Nature provides endless "free" options. Traveling during the summer? Parks are the perfect place to stop for a picnic and enjoy some local scenery. Are you traveling to a large city? Find out what days the local museums offer free admission or discounts. Research and make a list of different free options before you arrive.
Pack Lightly
We know it's hard. But do you really need one more pair of shoes? Is it really hard to do a quick load of laundry? Lay out everything you want to pack, then cut that in half. Then, cut it in half again. If everything fits into a backpack, you'll save on airfare, at your hostel and you'll save effort by not lugging around an over-stuffed bag.
Share Your Meals
Traveling with a friend? Order one meal big enough to split between two people. If you get hungry later on, there are always those granola bars.
Choose a Low-Cost Destination
You may have dreamt of spring break in Paris or winter break in Cancun, but chances are you'll have a great time anywhere. Check out lower-cost destinations like South America for adventures, Eastern Europe for cheap food or southern regions of the U.S. for sandy beaches.
Sleep in the Airport
It may sound uncomfortable, but sleeping in the airport can save you a bundle. You don't need to be Tom Hanks in "The Terminal," but one night on an uncomfortable bench between destinations is worth the savings. Review the "Guide to Sleeping in Airports" before you spend the night.
Set a Travel Budget
Setting a budget is the best way to save on vacation. If you're new to budgets, get some advice for your first vacation budget. Decide how much you can spend and what is most important. If you spend less than projected, you'll have more money to spend on fun activities and souvenirs.
Traveling should be fun, educational and affordable. Whether you're hitting the road or backpacking through Europe, use these tips to save some cash for your travel stash.