Every month, our paychecks get slowly gobbled up by bills big and small -- and it can seem impossible to put any money away for a rainy day. Luckily, we have a few tricks up our sleeves when it comes to spending less.
Here are a few tips on how you can save every possible penny.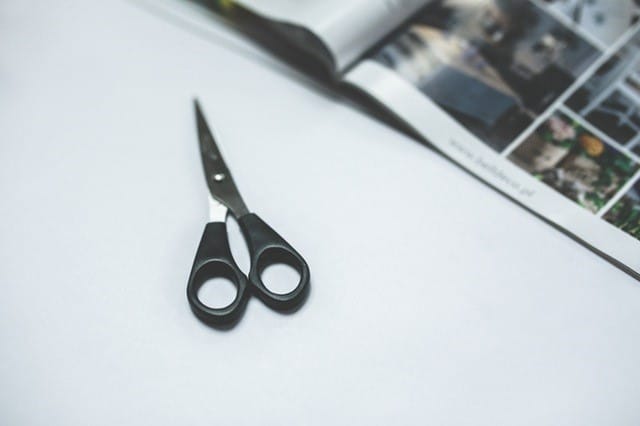 Abolish big bundles. Do you really need 400 television channels and a DVR? With multiple streaming services now available and the good ol' internet right at our fingertips, it's easy to compare cable plans to make sure you're getting the best deal.
Take a hike. Get out of that gym membership you never use and look up free or low-cost local recreational centers instead. Get together with your friends every week to shoot hoops or ride bikes.
Reassess you rent. Reduce rent by getting a roommate, negotiating with your landlord when lease renewal comes up, or moving somewhere cheaper. You can even try offering extra services to your landlord in exchange for a lower rate, like doing extra yard work around the house or cleaning out the gutters.
Ease up on the gas. If you live in an area where bikes, ride shares or public transportation is viable, ditch your car. Otherwise, look for cheap gas stations, shop around for the cheapest car insurance, and try car-pooling to help ease the burden. If possible, working remotely one day a week will cut back on your gas bill, too.
Discount you cell bill. Ask for a student or employee discount (some cell companies offer special rates for employees of companies that also use their service). Also make sure to stay within usage limits, and check to see if you could downsize your plan if you're not using all your minutes and data.
Keep an eye on automatic payments. Make sure your automatic payments are for the correct amount every month by comparing statements to your actual bills -- you don't want to be fined for underpaying or waste your money by paying extra.
Reevaluate the little expenses. Consider cancelling the Netflix DVD rentals if they're going unwatched. Hand wash the polyester and nylon fabrics at home instead of paying hefty dry cleaning bills. You can even do your own manicure at home. You'd be surprised how those trips to the salon can add up.
Pay your bills on time. Late fees are always high -- make sure to pay on time to avoid them. Sign up for online bill-pay with cell phone, utilities and student loan companies and make paying on time quick and easy.
Consume energy efficiently. Upgrade traditional incandescent light bulbs to compact fluorescent lamps (CFLs) to save money on electricity bills. CFL bulbs use 75 percent less energy and last 10 times longer than traditional light bulbs.
See if you can adjust your loan payments. If you're repaying federal student loans, look into the Income-Based Repayment plan at bit.ly/IBR01. This adjusts monthly payments according to your family size and income -- you just have to resubmit your information every year.
With a little diligence, you can begin to see where some of your money has fallen through the cracks and start to reverse the damage. Try and calculate what you could be saving after two months of cutting one or more of these costs. Your piggy bank will thank you.