Navigating your financial safety is tricky in a world where financial scams and schemes never seems to end. They simply morph and evolve into something that looks harmless, less risky, and potentially even trustworthy. So how do you avoid being taken advantage of?
The truth is that nearly 75% of Americans experienced at least one of these types of holiday scams last year:
38% received a request for charitable donation that felt fraudulent
35% experienced fraud when buying a product through an online ad
34% received a fake notification about a shipping issue
25% had a package stolen
21% have given or received a gift card with no funds on it
8% experienced fraud when applying for a seasonal job.
Knowing what these scams are is the first step to navigating your financial safety and protecting your hard-earned money all year long.
1. Fake charities that steal your money
Before giving money to charities, research them through the Better Business Bureau's Wise Giving Alliance or Charity Navigator. For GoFundMe and similar campaigns, investigate the organizer or group behind it before donating.
2. Gift card scams (including empty gift cards)
Only use gift cards as gifts. If anyone asks you to pay fees or "protect your money" by buying gift cards, it's a scam. Also, only use gift cards at the issuer's store. For example, redeem Google Play gift cards to purchase products on Google Play.
3. Lookalike online stores offering big discounts
As much as possible, you should try to buy from reputable online stores at this time of year. If you still want to buy from a smaller retailer, do your research (a Google search of "[Company name] + scam" is a good start), and use a credit card for your purchase
4. Phishing emails or texts from companies that you trust
Ignore emails and texts from people you don't know, and never click on unfamiliar links. When in doubt, log in to your account or contact the company directly to see if the message is legitimate.
5. Fraudulent seasonal jobs
Check review sites like Glassdoor to see if anyone has left comments about the company. Make sure you don't share sensitive information until you can verify that the identity of the person and the company offering you the job are both legitimate.
6. Missed delivery notification scam texts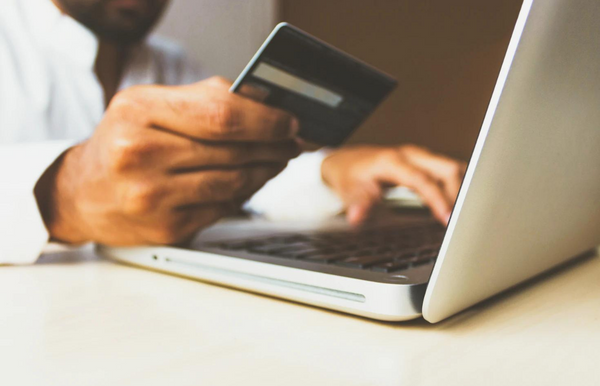 Track deliveries through the delivery company's official website using the provided tracking number. Make sure to visit the site directly — do not use the link provided in a text message or email.
7. Grandparent scams
Teach your elderly family members about common scams and how to spot them. For added peace of mind, consider a family identity theft protection plan with credit monitoring. Also, be on the lookout for fraudsters posing as family members. Keep an eye out for unusual demands or language that doesn't sound like your loved one, and make sure to call or talk in person to the individual requesting money from you.
8. Social ads promoting fraudulent items
Don't assume a site or store is legitimate just because you saw it on social media. Instead, always look for warning signs indicating that you were directed to a fake or malicious online store.
9. Popular holiday gifts at too-good-to-be-true prices
Trust your instincts. If you find a great deal, do your due diligence before purchasing. Check the store for signs of a scam and research them through the BBB, Reddit, or a Google search.
10. Holiday travel and online airfare scams
Purchase airline tickets directly from the airline (or through reputable third-party sellers that offer customer service). If you receive any messages about your trip, contact the airline directly to make sure the message is legitimate.
11. Fake online giveaways and surveys on social media
Ignore surveys on social media from accounts you don't recognize and don't trust strangers who offer you free money or gifts — especially if you never entered the giveaway. If you're asked to pay or provide sensitive information in exchange for a prize, it's a scam.
12. Scam online gift exchanges (i.e., Secret Santa scams)
Ignore and report these posts to the social media platform on which you found them.
13. Hacking over public Wi-Fi
Use a virtual private network (VPN) whenever you're on public Wi-Fi. A VPN encrypts your data so that hackers can't see or steal it.
14. Stealing mail and packages
Sign up for USPS Informed Delivery, which gives you a preview of your incoming mail and packages and allows you to control their delivery. For added security, consider investing in a secure mailbox or porch lock box.
15. Shoulder surfing and card skimming while shopping
Be extra cautious when using your bank cards in public places. Physically shield your card and PIN when using them. Check all ATMs for indications that they may have been tampered with. When in doubt, choose to pay inside where it's much harder for scammers to install skimming devices.