You've probably heard about Marie Kondo, the diminutive dynamo who is revolutionizing how we view our stuff.
If you haven't, she is the inventor of the "Kon Mari" method for reducing clutter and getting rid of your unwanted material possessions. Her Netflix Original Series Tidying Up has become something of a cultural phenomenon. Her impact has even been felt locally in Spokane, leading to an increase in donations of up to 35% at some local thrift stores. Her method involves taking an inventory of each item you own, asking if it "sparks joy" for you, and if it doesn't it is released to a new home. Beyond providing a way for us to combat the slow creep of stuff that exists in our life, choosing to Tidy Up can be a win for your wallet. Here's how: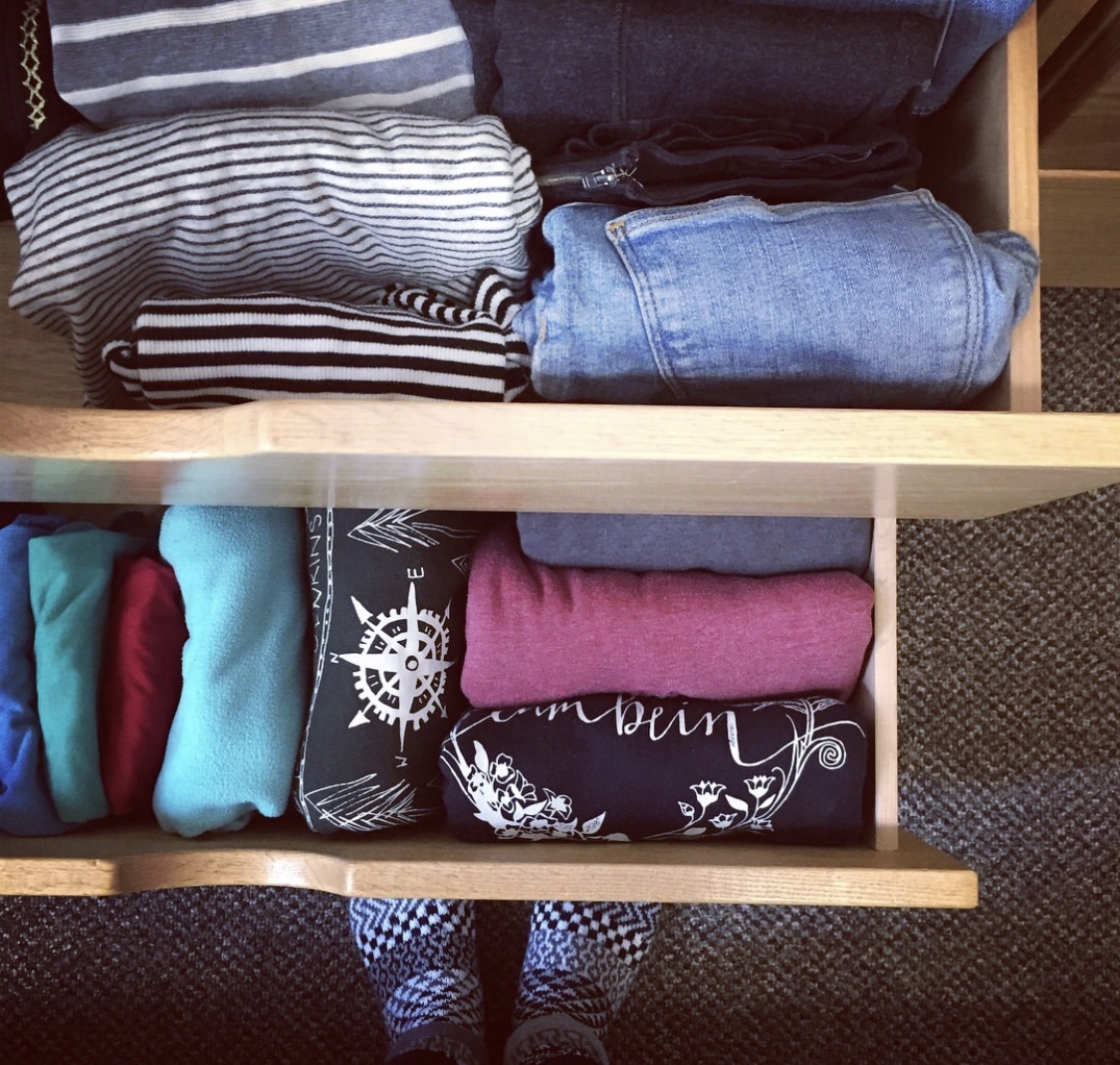 1. You can sell your excess stuff.
Everything has value to the right person, and your old college T-shirts might be coveted by someone else. Using websites and apps such as eBay, Mercari, Offer Up and Let Go can help you convert some of your excess stuff into cash. There are a surprising number of things we have but don't use that could bring joy to someone else!
2. You may avoid buying duplicate items.
How many times have you purchased something, only to realize you already had a duplicate item at home? A key part of the Tidying Up process is taking stock of every single item you own which can help you avoid buying duplicate items, keeping more money in your wallet.
3. You can learn to live with less
Beyond helping eliminate the excess you have now, the Tidying Up mentality helps avoid buying unnecessary items in the future. You can ask of every item before you buy it "will this bring me joy?" If it doesn't, passing on that item becomes easier. There are only two ways to have more money, spending less or making more and Tidying Up can certainly help us spend less of our hard earned money.
If you want to learn more about the Kon Mari method for decluttering your life check out Marie Kondo's website, her Netflix series, or her book, The Life-Changing Magic of Tidying Up: The Japanese Art of Decluttering and Organizing.
If you need help decluttering your finances, meet with one of our Financial Coaches today!