Blog created by: Love My Credit Union Rewards/CU Solutions Group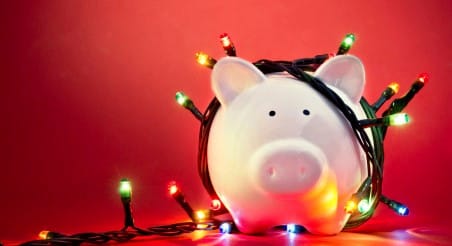 Budgeting during the holidays can be a big stressor. Financial advisors recommend you use no more than 1.5 percent of your annual income on holiday spending. It sounds tricky, but it's doable! Here are some tips to help:
List and budget: If this seems like a given, it's because it works. Make a list of your every potential holiday purchase or gift and the amount you wish or plan to spend on it. This will help you set a budget and stick to it.
Start a gift fund: Put some money aside in a separate fund. Whether it's 5 percent of each paycheck or putting what you'd regularly store in savings in a holiday fund, exercising diligence will help you stay within budget.
Spend time: The holidays are about spending time with family and friends. Do exactly that. Hosting potlucks or game nights are cost-effective ways to share holiday memories with loved ones.
Be creative: Creative ideas are more personal. Consider making jewelry, knitting scarves or blankets, offering piano lessons, or baking your world-famous pies. These gifts are from the heart and often less expensive.
Shop smarter: It may seem smart to tackle sales at different stores, but consider how much you'll spend on gas hopping from town to town taking advantage of a small percentage discount. Taking fewer trips or shopping online will save you money and time.