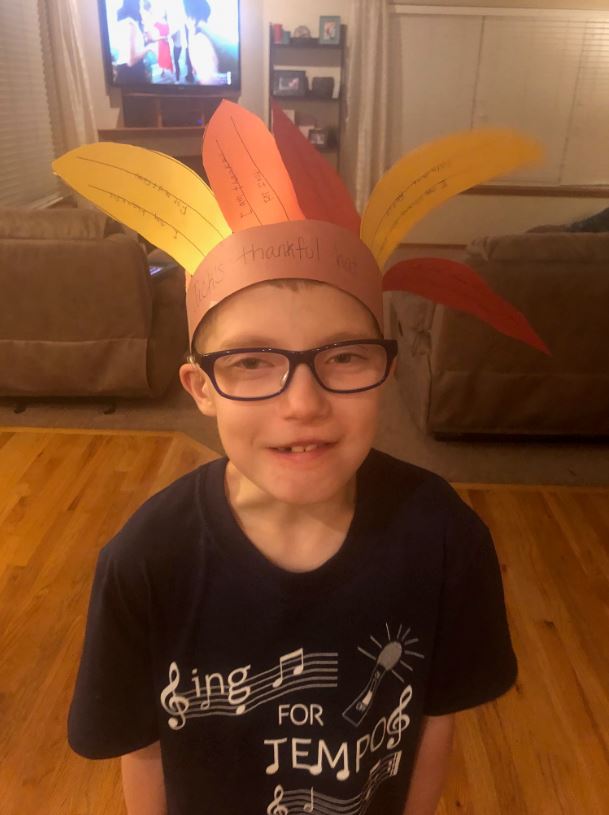 It's the perfect time of year to talk to kids about what they are grateful and/or thankful for. It can be as simple as going around the dinner table each night telling everyone something you are thankful for. Or it could be making a Thanksgiving centerpiece of a Fall tree with leaves each representing something a family member is thankful for. We made a centerpiece one year and I loved seeing what my kids put on there: family, teachers, our home, sports, each other. This year Jack made a hat at school with feathers representing his thankfulness. I have seen people write on pumpkins with black markers. Or each family member could write something they are thankful for on a piece of paper and they could be read aloud at the Thanksgiving table.
Regardless of what you do, it's the perfect time of year to talk to your kids about all the things they should be grateful for. It's so easy for kids, actually adults too, to see the negative in their life but how great is it to focus on the positive!? This year I am thankful for my wonderful friends and family, my puppy and the time I get to spend with my kids.
What are you thankful for?