It can be hard to know where to start your car shopping search. Check out these five ways to make your experience smoother, easier and faster!
1. Get Pre-Approved and Establish a Budget.
Knowing what you can afford to spend is the first step in eliminating the wasted time and effort that can be involved in trying to finance a vehicle that's too spendy for your budget. If you get pre-approved for a car loan before you buy, you can target cars that meet your exact wants, needs and BUDGET.
2. Begin Your Search Online.
If you're not even sure where to start, online is a great place! On our online car shopping center, The LOT, you can compare/contrast vehicles, view CarFax reports, and save cars you like in your virtual garage. It's a one-stop-shop! Click here to start exploring.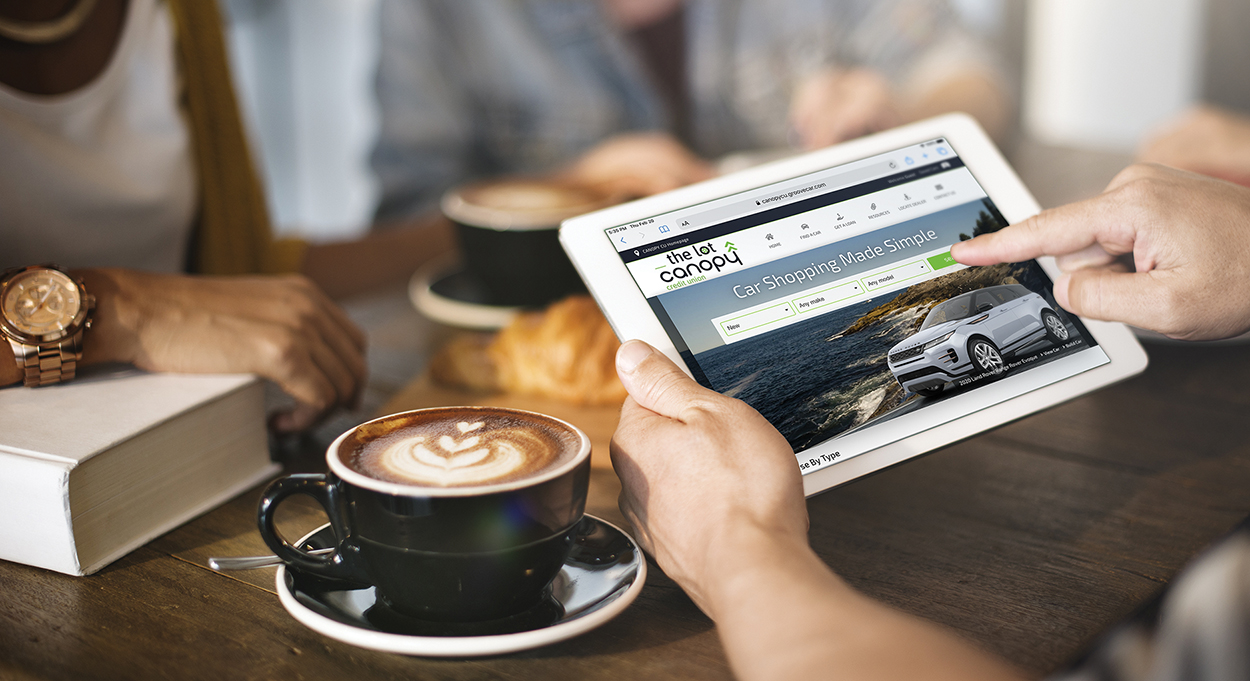 3. Make Sure You're Getting the Best Deal Possible.
When you've found a potential buy, make sure the asking price is in line with the value of the vehicle. You can find this information easily by using the VIN (Vehicle Identification Number) on sites like NADA and Kelly Blue Book to check the value. Our Member Advocates can also help you with this information! Buying an overpriced car means your loan may have a higher interest rate. We're here to make sure you don't spend more than you need to!
4. Take a Test Drive.
Once you've been preapproved and begun your search, narrow down your list and spend some time literally kicking a few tires. That is to say, get out and drive your top picks to see which ones feel "just right." Once you've made a choice, make an offer and let the dealer know you're already preapproved for financing.
5. Pick up a Check and Drive Your New Vehicle Home.
Since your loan has already been approved, simply talk with your Canopy Member Advocate to complete the paperwork and prepare a check. Then go pay the dealer and drive home in your new car!
Learn more about our car loan financing online, give us a call at 509.328.2900 or come in and see us at any of our locations.