Written by Jon Maroni, Business Development Officer
Travelling is one of the quintessential human experiences. It allows us to encounter other places, cultures, people, food, and learn about ourselves at the same time. Unfortunately, this self-discovery comes at a price, sometimes a steep one. If you want to see another part of the world, or our country, but aren't sure how to afford it, here are some practical tips to help you travel on a budget.
Fly on the Cheap
It is said that life is about the journey and not the destination, but boy can the journey be expensive! It doesn't have to be if you utilize one of these money-saving websites: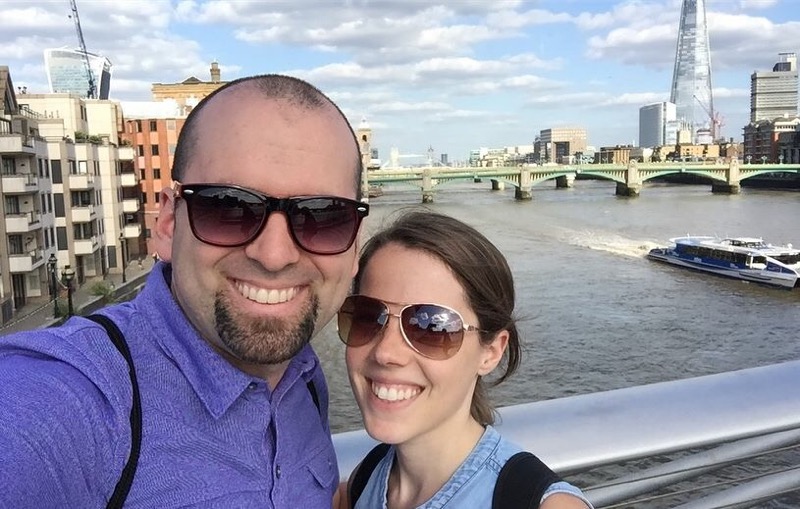 Scott's Cheap Flights-Scott's Cheap Flights is my favorite way to find affordable flight options. When you sign up for their email distribution list you will get daily flight deals sent to your inbox to destinations all over the world. Their average savings on a roundtrip flight is almost 50%. The best part is that accessing their deals is free. They are ideal for the whimsical traveler who is open to going wherever the deals are.
Google Flights-Google Flights is a search engine that allows you to compare routes, prices, times, airlines, timeframes for travel and more on one website. It will also constantly update deals as they become available. For example, if you want to travel to London for 2 weeks in February it will track routes and give you possible options. If you sign up for email alerts it will track price fluctuations so you know the right time to book. My wife and I traveled to England in June of this year - the total cost for both round-trip tickets was less than $1,200 and all I had to do was wait for the deal to come to me.
Finding Affordable Lodging
Once you've arrived at your destination you need a place to lay your head. The era of overpaying to stay in standard hotels is over and the alternatives are very affordable. Here's how you can find them:
Hostel World- If you are willing to share space with fellow travelers hostels are an incredibly affordable option. Hostel World is the premier listing site for hostels worldwide. They have locations listed in over 170 countries including many in the United States. They have a huge database of reviews so you can feel confident before you book.
Airbnb- The best part about Airbnb is that you can specify what type of lodging you want, single room, single apartment, whole house etc. and the price you are willing to pay. Their listings are diverse, booking and communicating with your host is easy and they have locations worldwide. I've personally booked accommodations in Italy, England, Scotland, Wales, and multiple stateside locations through Airbnb and had wonderful experiences with each.
VRBO- VRBO is similar to Airbnb but also includes options to stay on boats, houseboats, barns, farmhouses, mobile homes, castles and more. If you are looking for a unique place to stay while traveling look no further than VRBO.
Saving While on Vacation
Once you've arrived and know where you're staying keeping yourself entertained can be costly. A little bit of creativity can help you keep spending down without diminishing your trip.
Find free things to do. Sightseeing, monuments, parks, libraries, free events and concerts, hiking and nature trails are often free. Researching ahead of time and finding these things before you arrive can be a real boon for your wallet.
Eat and shop like locals. Tourist traps are everywhere, especially next to major attractions and destinations. Find a local travel blog for each place you'll visit to find out what they recommend. Following their tips will save you on the dreaded tourist tax.
Cook for yourself. If you book an apartment or condo with a kitchen consider cooking for yourself to save money.
Create a travel budget and stick to it! Set a daily spending limit while you travel and keep to it. If you spend less on one day you can put it toward more expensive days and splurge a little.
Taking that dream vacation can be more affordable than you think. Where have you gone recently and did you find ways to make it more affordable? Stop by Spokane Federal to share your travel tips with our crew, and of course, let us know when you're traveling!