Written by Momcents Mom, Krista Felker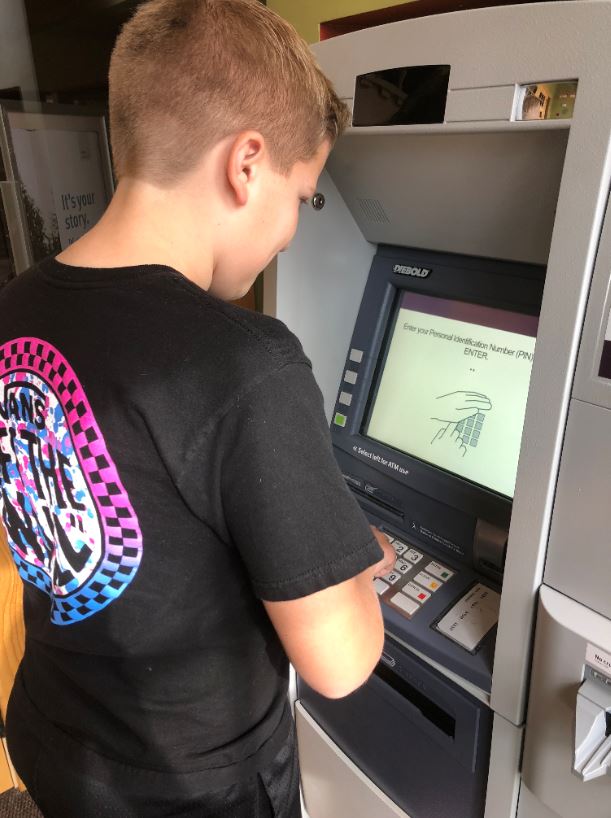 When is the right time to get your child a debit account? I believe it's different for everyone. We recently got our 12-year-old son (now 13) a checking account with a debit card and here is how we knew it was time: he was hiding too much cash in his bedroom!!! I was too tempted to borrow from it haha! Also, when he got paid for mowing lawns by check, we were putting his checks into our account via mobile deposit and then going and getting cash out for him. It was a pain and we weren't teaching him a very responsible way to keep his money safe.
We signed him up for a debit card with no overdraft protection. When the money is gone, it is gone. We also went over the differences between a debit card and a credit card. Since getting the account I have taken him to the ATM and taught him how to use it and how to deposit his checks. We talked about keeping his debit card in a safe place and never giving out his PIN number. He just got money for his 13th birthday and we will head to the ATM again to deposit some of his birthday money into his account. I love knowing his money is safe at the Credit Union and that we are teaching him important money lessons long before he heads out into the world as a young adult.