I've always talked about money in different categories:
Save
Spend
Give (or Share)
It wasn't until recently that I realized that my kids are all so different when it comes to money.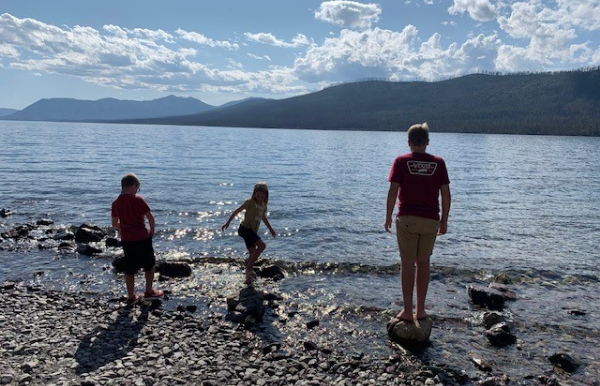 Ty, my 15-year-old, is a hardcore saver. He makes money from his lawn mowing gig and most of the money always goes into his credit union account. He'll leave some cash out in case he needs it, but not much. I believe it is my job to help him learn more about spending and giving.
Ella, my 9-year-old, is the spender. Oh boy does she like to spend. She gets money for her birthday and she wants to head to the mall to spend it. She sees gum at Target, she wants to buy it and on and on. She needs to learn more about the value of saving money and the feeling you get when you share your money with others.
Jack, my 12-year-old, is the giver. He doesn't spend much but he also doesn't save much because he is always giving it to people. Not that that is a bad thing, he just needs to learn to do it in small doses. I borrowed money from him recently (because I never have cash) and so I got money to pay him back. When I handed him the cash he said, "No mom, you keep it, I don't need it." Be still my heart.
My takeaway here is that there are plenty of opportunities to teach them about the importance of all three aspects of money but also that they can all learn from one another which is a cool thing.
Hopefully one day they will look back and be happy about what they taught each other about money.