Payday loans are designed to trap you in a cycle of debt. When an emergency hits and you have poor credit and no savings, you may feel like you have no other choice. But choosing a payday loan negatively affects your credit, threatens any savings you may have, and may even land you in court. When you partner with Canopy, there's a better way.
Check out Canopy's Payday Alternative Loan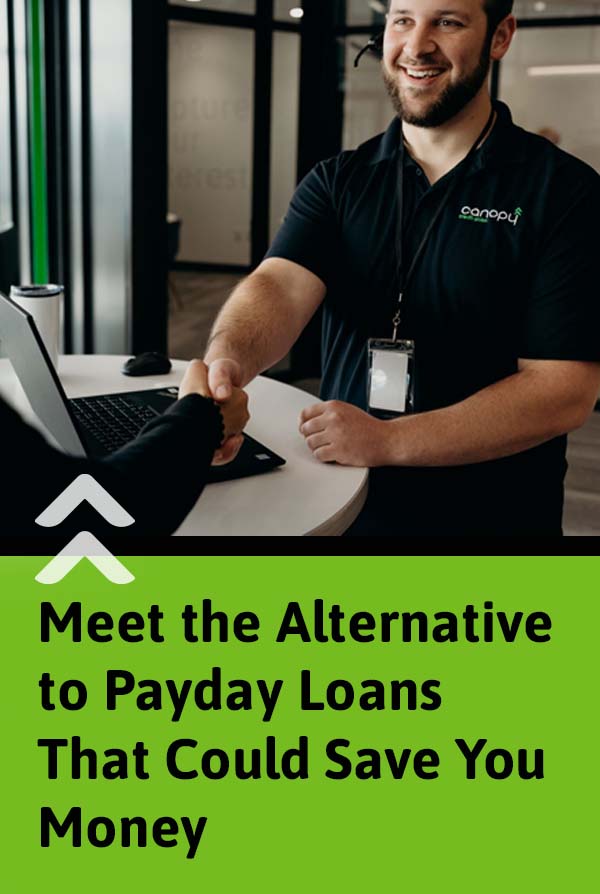 Payday Alternative Loans allow existing credit union members to borrow small amounts of money at a lower cost than payday loans and repay the loan over a longer period.
Payday lenders in Washington can charge up to an astronomical 390% interest on a payday loan (insert jaw drop). Our Payday Alternative Loan is a MUCH more affordable and we won't pull your credit report or check your score if you decide to apply.
How it works
Canopy's Payday Alternative loan offers flexible repayment terms, and an interest rate more than ten times lower than what Washington State law allows. Here are some of the details:
The interest rate for this loan is just 28% APR* and it's fixed.
​You get to choose repayment terms from 1 to 6 months**
You can borrow up to $1,000

A few things you'll need if you decide to apply:
· Your member number – you must be a Canopy member for 30 days or longer to qualify
· Proof of employment or income, like a pay stub or pay slip from your employer
· Proof of residency – rent receipts, utility bills (gas, electric, water, sewer, garbage, etc.)
Stuck in the payday loan cycle? Talk with a member services representative today.

*APR=Annual Percentage Rate
**The maximum monthly payment for a $1000.00 loan for six months would be $184.00. There is a $20 application fee.