Written by Krista, Momcents Mom
I have NEVER cooked so much in my life as I have during quarantine. In some ways it has been fun. Fun to find new recipes to try. Fun to get creative. And it has forced us to become better planners as we try to only go to the grocery store once a week. It has given us the chance to break out the crepe maker for breakfast. Make yummy desserts for no reason at all. And of course, gain a few pounds along the way haha.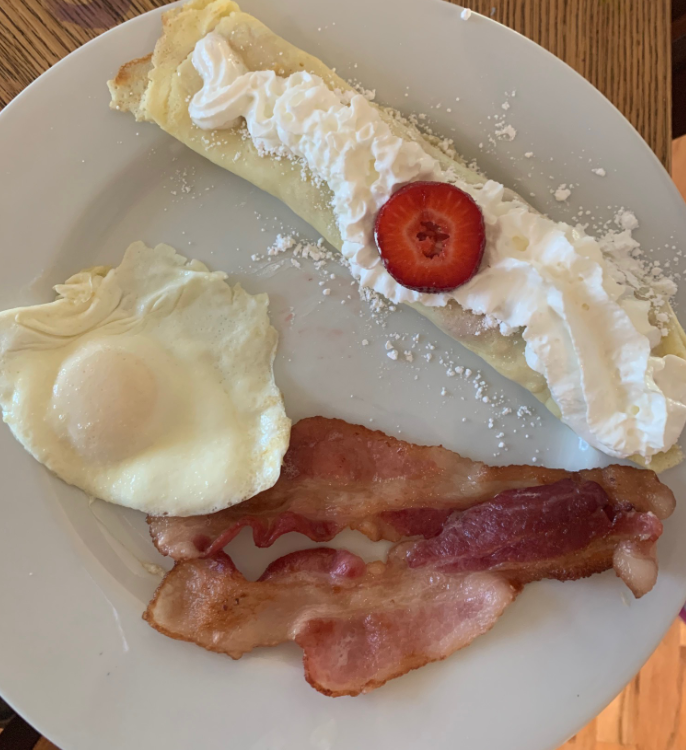 I wanted to share with you a few of our favorite recipes we have found along the way:
Creamy Sausage Tortellini Soup – So hearty and yummy!
Qdoba Chicken – We like to do make your own burrito bowls.
Olive Garden Pasta E Fogioli Soup - Great for a cold, rainy day.
Instant Pot White Chicken Chili – We've made this at least three times in the last 2 months. A new favorite for sure!
Chick-fil-A Chicken Nuggets – Since we can't travel to get our Chick-fil-A fix we tried them at home! A lot of work and messy but kid-approved!
And a few tried and tried recipes I've been making forever:
Cottage Cheese Pancakes
4 eggs
1 C cottage cheese
¼ tsp. salt
2 T oil
½ C flour
Heat griddle to 375 degrees. Put all ingredients into a blender and blend until curds are broken. Drop batter on a lightly oiled griddle and cook like regular pancakes. Makes about 12 medium pancakes. I double it cause we like lots of pancakes!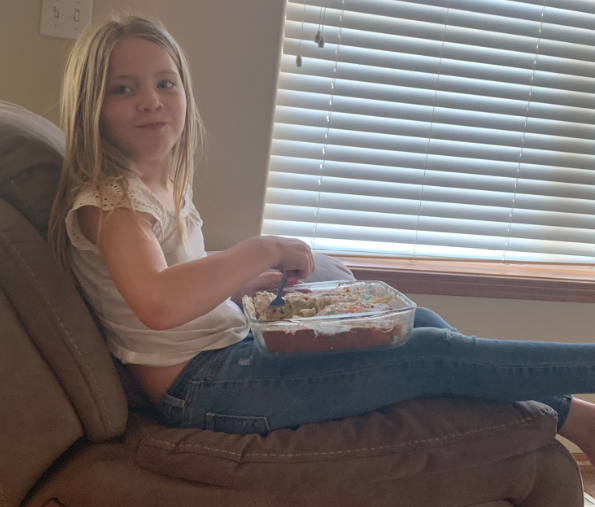 Chicken Cordon Blue
4 boneless, skinless chicken breasts
4 slices deli ham
4 slices swiss cheese
Dried parsley
Garlic powder
Salt and pepper
Milk
Bread crumbs
Flatten chicken with a mallet. Place a ham and cheese slice on each piece of flattened chicken. Sprinkle with a little bit of each seasoning. Roll up chicken and secure with toothpicks. Dip chicken in milk and roll in bread crumbs. Place in a greased baking dish and bake at 350 degrees for 35 to 45 minutes or longer if using large chicken breasts.
Happy cooking friends!