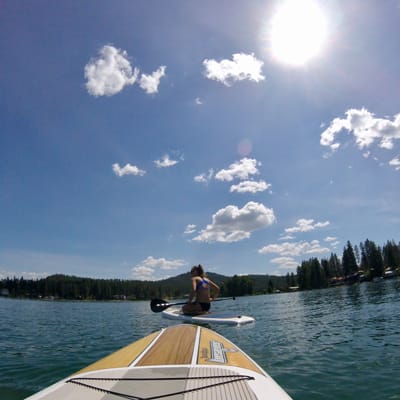 It's the middle of July and most of you are probably fully in "vacation mode" enjoying these sunny and warm days. We're right there with you! We sure love these summer months. Even when you're on vacation (or for some, stay-cation), you can still make your money work in your favor! Here are a few life hacks to help you be able to relax even more:
Start saving for next summer. Maybe you were disappointed about not being able to afford renting that dream beach house this year, start putting money away every month for next year. Set a goal to save for a vacation and track your progress throughout the months. Our Summer Club Accounts are a great way to put money away without even missing it!
Build your cash flow - by using Track Every $ (TED) to consolidate all your accounts. You can learn how your money ebbs and flows every month. You can use that knowledge to help pay bills or save more. The cash flow calendar will allow you to see your monthly, weekly, and daily snapshot.
Keep your accounts secure. By syncing all your accounts into TED, you can see if there are any unusual charges that are on your accounts in one place. You can also set your own spending alerts to add discipline to your increased security.