Move all your credit card payments into one easy-to-manage monthly payment.
Raise your hand if you spent a bit too much on your credit card(s) this holiday season?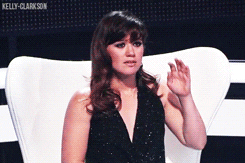 If you're like many of us, too many presents, food, and parties during the holiday season and can leave your head spinning and your mind wondering if there's any way you can ever get ahead of it all.
Don't worry, we've got you.
Debt consolidation is a great option if you have multiple loans and/or credit card payments. You can combine all of these debts into one loan with one monthly payment to hopefully lower your interest rate and the total amount you have to repay.
Your financial advocates are here to help.
We offer a variety of great low-rate loan options to help you get your debts under control. Our advocates can give you expert advice about what strategy would be best for consolidating your debt. Your situation is unique and your consolidation strategy will be crafted specifically to your personal circumstances and needs.
How will I benefit from debt consolidation?
Consolidating your various loans and/or credit cards into one monthly payment may help you:
Improve your monthly cash flow
Lower the total amount you have to repay on your debt
Reduce your interest rate
Reduce stress by offering you one easy to manage monthly payment
Bonus tip: Once you consolidate your debt, talk to a member advocate about setting up a payment allocation! You can set up your account so every time you get paid, a certain amount automatically goes towards your loan payment.
Take control of your credit card debts today.