Managing money is an area that isn't frequently taught, most of us learn as we go or learn as part of a financial career. Financial literacy is an important part of adult life, but unless you're signing up for a course on money management, most people read random articles for tips and tricks with little follow-through on what they read. On the other hand, if you're wanting to improve your financial literacy and learn how to manage your money better, you could turn to a financial coach.
What is a Financial Coach?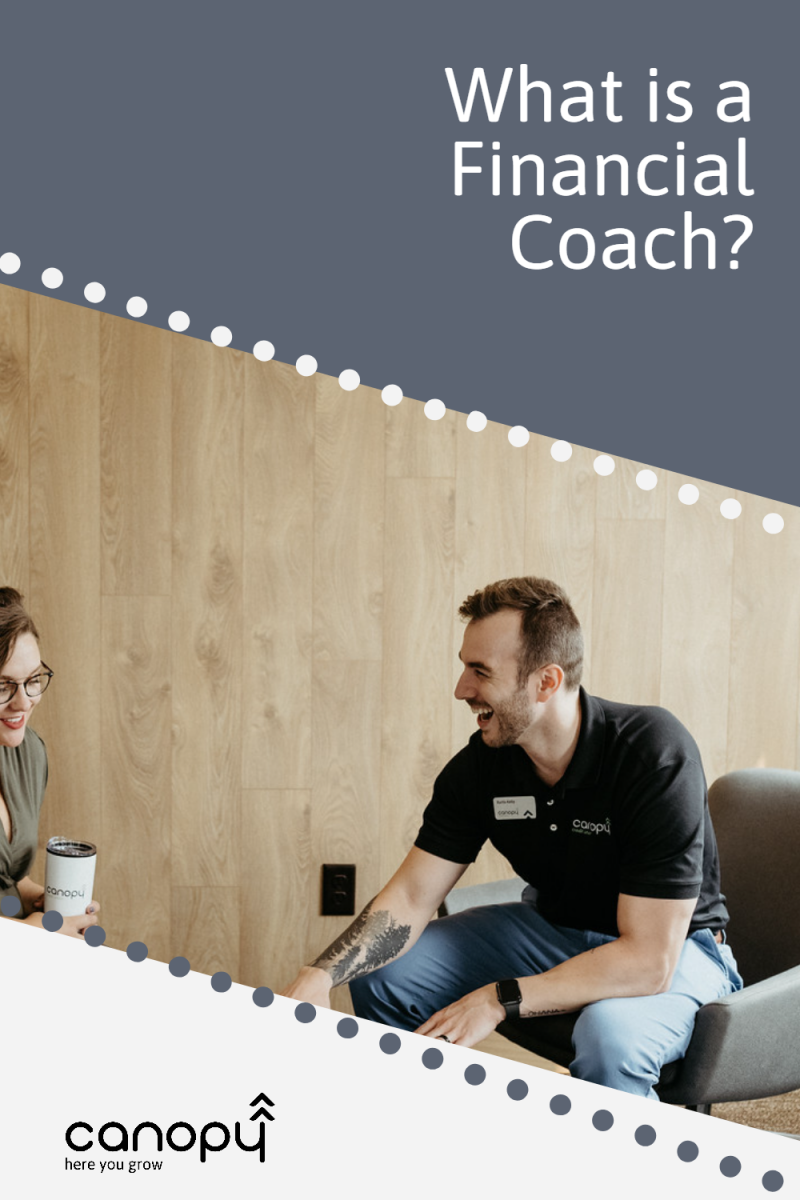 A financial coach is a trained professional who specializes in helping people develop financial literacy and money management skills. They help you look at your finances and money situation with more objectivity and identify opportunities for better management, credit repair, debt management, financial goal plans, and budget planning.
Financial coaching empowers people with the skills and know-how to achieve their financial goals with someone who is committed to helping them reach them while instilling healthy money habits.
What Does a Financial Coach Do?
Financial coaching is frequently confused with other types of financial professionals. Just as you wouldn't see a foot doctor for skin issues because they focus on a different area of the body, it's important to know what a financial coach does so you whether or not financial coaching is the financial service you need. Firstly, a financial coach takes a holistic approach to finances, so they do a little bit of everything for their clients. The coaching sessions and goals are customized to you, taking a personal approach rather than a one-size-fits-all, but aren't dictated. There is a lot of conversation that goes into financial coaching, ranging from your background with money to your attitudes towards it and your goals, as well as your current situation.
While a financial coach develops a plan with you, many people turn to financial coaches instead of other financial professionals to reach specific goals:
Building an emergency fund
Paying off student loans or credit card debt
Building a good credit score
Developing financial goals and creating a plan to attain them
Understand different financial products and the ones that are a fit for your situation or goals
Improving personal financial literacy
Understanding your current money habits and how they affect your financial life
Developing strategies for better money habits
Financial Coach vs. Financial Advisor
It's easy to confuse the different types of financial professionals, but like the doctor example mentioned earlier, it's important to know the different sorts of services offered by the various kinds. There is one type that is frequently confused with financial coaches and that is the financial advisor. Unlike financial coaches, an advisor has licensing requirements and they are often associated with a company, firm, or specific financial product. A financial advisor is often bound by regulatory standards and is registered with the Financial Industry Regulatory Authority.
Many financial coaches also have degrees and formal training in financial management, but a key difference is that a financial advisor's goal is to manage their client's money and build wealth while a financial coach helps clients get into a position to create initial wealth. Due to the nature of a financial advisor's services and goals, they are often expensive or require a large minimum investment, often only taking clients who have wealth accumulated already. Financial coaches are more accessible to people and help them gain their footing with money.
How to Find Financial Coaches
Whether you're looking for a financial coach who helps their clients with the basics of money management or a coach to help you put together long-term goals, the reason for wanting financial coaching is a big factor in who you should consult. At Canopy Credit Union we provide financial coaching to our members and community members entirely free of charge. Our coaches are officially certified and deliver personalized help to guide you toward your financial aspirations with achievable and actionable steps.
Take control of your money and financial future with certified financial coaches from a credit union that invests in its community.