It pays to learn about finance - literally.
We've partnered with Zogo, a gamified mobile app, to help our members learn the basics of personal finance. The best part? You get paid to use it.
ios store download link google play store download link
Download the Zogo app now and type in the access code 'CANOPY'. Work your way through bite-sized modules on a variety of finance topics, from opening a bank account to protecting your investments, including information about special offerings at CanopyCU! For each module completed, earn points in the form of virtual "pineapples" that you can redeem for gift cards at your favorite vendors like Starbucks, Target, Amazon and more.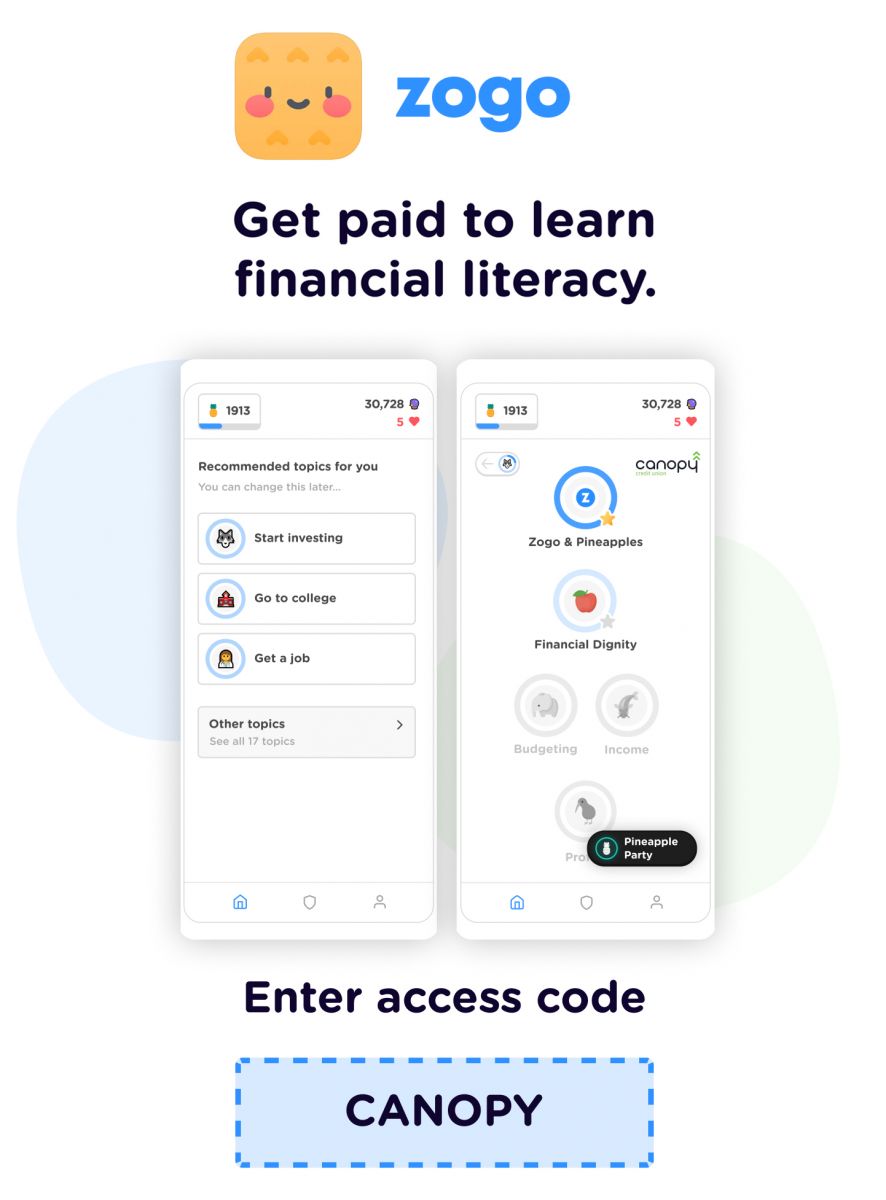 Here's how the app works:
You have access to nearly 300 bite-sized education modules that meet all national standards for financial literacy
You begin each module by learning 5 concepts before taking a 5 question quiz
You earn points - in the form of pineapples - for completing each educational module
You can exchange your pineapples for gift cards
Canopy members receive access to the Zogo app at NO COST!
At Canopy Credit Union, we want to provide you with the tools you need to build a bright financial future. Download the Zogo app today and we'll work toward that goal together!
Let us know if you have any questions about Zogo. Happy learning!
ios store download link google play store download link