Canopy and COVID-19
We're so excited and we just can't hide it! Our lobbies are safely re-opening starting Monday, March 22. We can't wait to reconnect with you face-to-face!
As always, if you're in a rush or under a time constraint, please feel free to make an appointment. We can't wait to WOW you when you arrive.
Lobby safety precautions:​
All members and employees must wear a mask.
There will be germ shields at every member-facing desk.
There will be sanitizer at each desk.
There will be cups reserved for clean and used pens.
Floor decals will be placed in lobbies identifying where to stand.

For teller services: Please continue using our Drive-Up locations located Downtown at 930 N. Howard, Spokane Valley at 13105 E. Sprague, and North Spokane at 1212 W. Francis.
contact us email us chat with us
---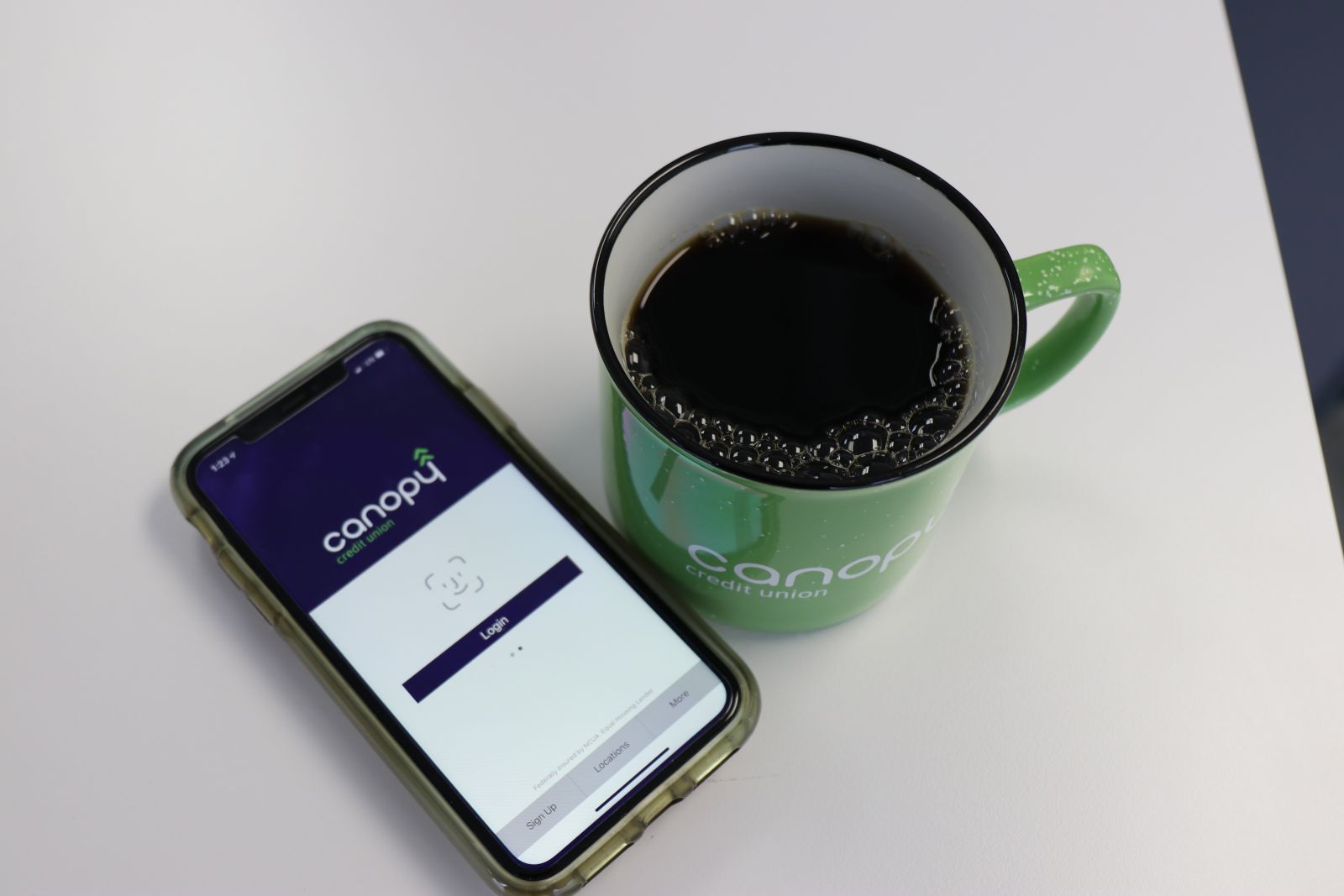 Easy ways to access your accounts:
We know each story is different. We're here to help you during this incredibly difficult time. If you've been financially affected, we have many options that may be able to help you!
---
Need help paying rent?
We're offering a 0% Help with Rent loan to members who may be struggling to pay their living expenses. You may also qualify for up to 100 days before your first loan payment is due with this loan. Members with real estate loans who are experiencing financial hardship due to COVID-19 are encouraged to contact us to discuss their options!
---
Other low-rate loan options:
Utilize the equity in your home with a low-rate home equity line of credit

Real estate products are not applicable for up to 100 days before your first loan payment is due promotion.

Use the equity in your car to secure a low-rate loan
---
Other services that may help you:
Free cashier's checks

3-month interest-only payments

Skip your loan payment for 1-2 months

Penalty-free term-share withdrawals

Free virtual financial coaching
---
Washington State Resources:
---
Reminder:
Your money is federally insured by the National Credit Union Association (NCUA) up to $250,000. The best way to keep your funds safe is by keeping it in your account. Cash is far more vulnerable because there's no way to get it back if it's lost or stolen.
Stay safe, stay well, stay hopeful.