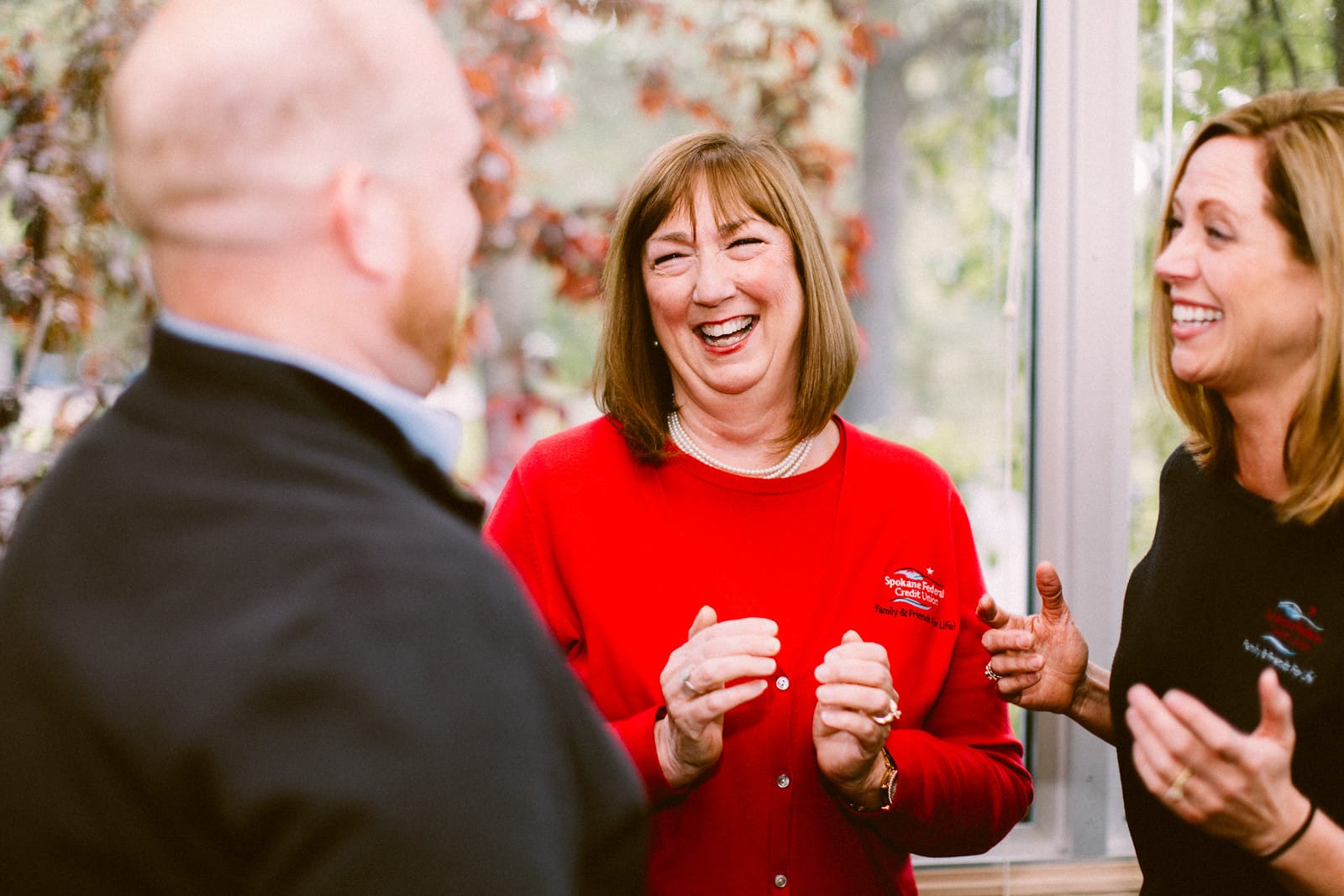 You know the difference when you see it—stock photography versus your own. Is it easier to use stock photography? Sure. Does it still get the point across? Undeniable. However, several years ago we started using real life photography whenever possible. We love taking pics of you, our members. We also love working with local photographers who capture scenic photos of the Inland Northwest that take your breath away and make you appreciate even more where we live and work. From our website, debit and credit cards, marketing pieces and calendars, we've been utilizing photography that only we can call our own. The last several years, we've been working with talented individuals who assist us in capturing life's moments.
The first photographer is Cami Bradley, who we have been working with for so long now, she feels like one of our team members. Many of you have met her over the years or seen her in our branch with heavy camera equipment slung over her shoulders. She's one of those people who just lights up a room—when she asks you to smile, you can't help but sport a cheesy grin. We appreciate her time and talent and thank her for breathing life into our new website. We hope you recognize some faces when touring the new website and enjoy seeing photography that's truly ours.
More recently, we formed a partnership with James Richman, another fabulous local photographer. We started following James on Facebook and admired his work so much that we decided to take a chance and reach out to him to see if he'd partner with us. Thankfully, he said yes and we've been grateful ever since. James takes sweeping images of our local area, many of which you might recognize having visited them yourself. If you've not had a chance to see our selection of debit and credit cards with scenic views imprinted on them, click here. How many locations will you recognize?
Finally, we wanted our site to include video, so once again, we looked locally to find the right partners to help us, which we did in hiring Dancing Crow Media and Little Fish Productions. Dancing Crow provided us with video footage of areas around town that we knew would be special to our members. They're probably areas of town you've taken your family or even enjoyed a leisurely picnic. Little Fish was entrusted to take video footage of our favorite day of the year—our Member Appreciation BBQ. Pop some popcorn and start watching.
We hope you enjoy our new website and the photography and videos we included. We also hope it inspires you to be an explorer and enjoy our local surroundings and all of its splendor!