John and Nichole's financial journey has had its ups and downs.
In 2018, the couple filed for bankruptcy. Through that process they were relieved of $130,000 of debt, and things were looking up. Yet, they found themselves needing additional financial support to get back on track.
In 2020, John and Nichole became members at Canopy Credit Union after struggling to get the help they needed at another financial institution.
"Canopy didn't go just by our credit scores. They went by our story," John said.
Their resiliency and hard work has completely changed their story. Since filing for bankruptcy, they have paid off two cars and found a great mortgage that works for them.
John became a truck driver in 2001 when his dad who also was a truck driver was diagnosed with cancer. In 2010, John's dad passed away. John took to heart his dad's advice to "keep at it to make trucking a good career."
"He told me that I'll be able to buy a house and have nice things if I keep at it. I didn't really believe it. Then everything started to take shape a few years back and I realized this might actually work," John said.
After coming to Canopy, their first step was to refinance both of their cars. Next, with the help of real estate officer Jessica Sengbusch, John and Nicole began to look into Canopy's home equity loan options.
When they first moved into their home, it didn't have a usable yard. With their home equity loan, the couple was able to create the yard of their dream with a fully fenced back yard and stunning landscaping, a perfect place for their two young sons to play.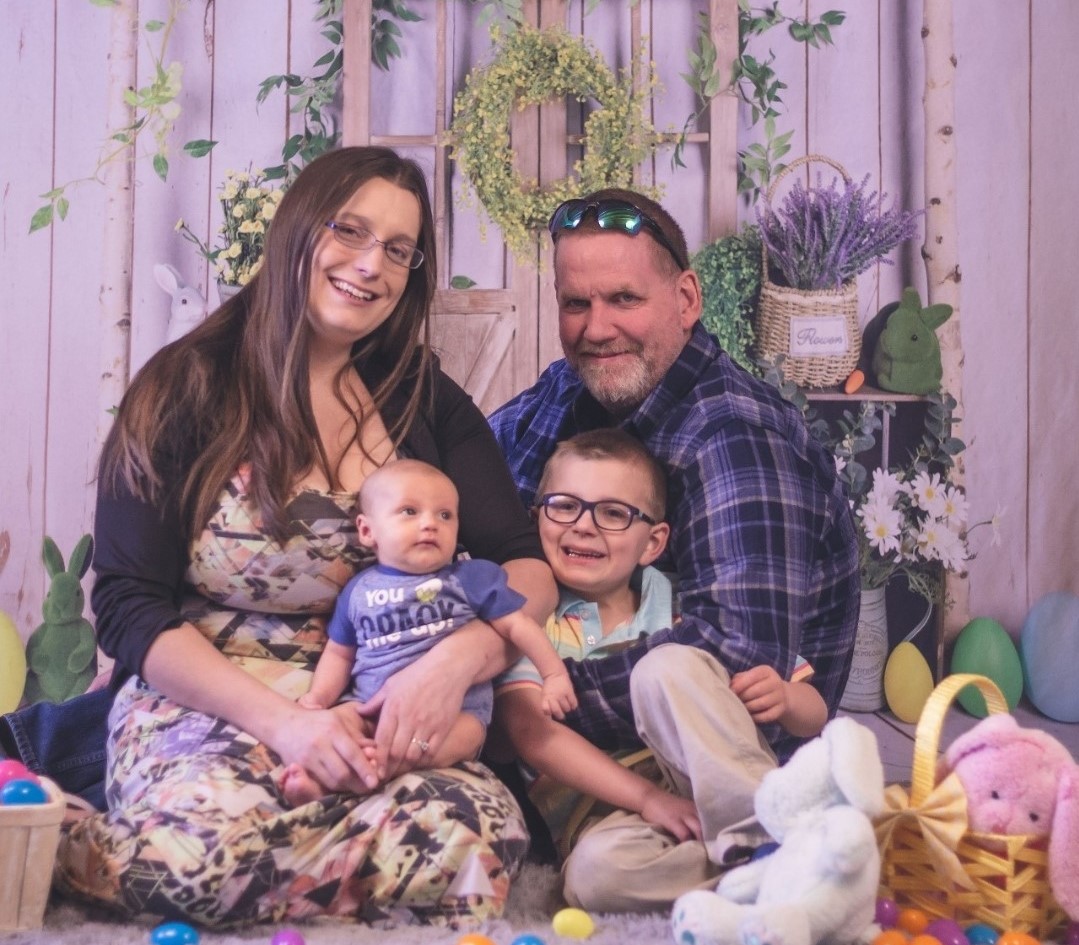 They ended up with a loan double than what they expected, allowing them to "fix up everything that we needed to on the house and get it looking absolutely sharp," John said.
For many living in tricky financial situations, making "want" versus "need" purchases are out of the picture. However, Canopy believes that everyone should have the chance to live life to the fullest.
John was interested in getting a hot tub for his beautiful new yard so he reached out to member advocate Rich Jones who he happened to know from the gym. John explained that his financial picture wasn't the best at the moment with credit card debt holding him back, but wanted to see if he could swing getting a hot tub.
"I'm a truckdriver and sitting in a nice hot tub at the end of the day is very relaxing. I asked [Rich] what the chances were and checked my credit and lo and behold, we could make it work."
Rich offered John a solution of a personal loan to pay off his debts and be able to afford the hot tub. Encouragement from Rich helped John realize that his dream could become a reality.
"It took a year, but I was able to make my dream of getting a hot tub come true."
The couple ended up not making even one payment on the hot tub, because a better solution came up. John contacted Jessica and mentioned how he had taken out a personal loan in addition to the home equity loan. Jessica looked into it more and realized that it would be best to approach things differently. With a $148,000 loan at 15 years, they were able to pay off two cars as well as purchase a hot tub. Additionally, they ended up trading both of their cars for more fuel efficient vechicles.
The couple's next steps are to work with Jessica when the interest rates come down to see if they can work with their mortgage to pay off their loan.
"It's just a ripple effect. I mean, I may be a truck driver, but I'm pretty smart," John said.
With the improvements that they made to their home, and an increase of the market value in their area, their house got a higher appraisal than before. This changed their mortgage and led to them being able to pay off their loans and walk away with some extra cash in their pockets.
Now John and his family are able to sit back and reflect on how much they have come on their financial journey. "We turned a negative into a true positive. And, it only took four years."
According to John, "none of this would have been possible if Canopy hadn't given us a chance. From bankruptcy in 2018 to fully paying off our cars in 2022 … If that is not a success story, I don't know what is."