Planning a major project or purchase?
A home equity line of credit (HELOC) might be a good option for you.
Home values have increased considerably in recent years, giving homeowners an avenue to tap their home's equity to make renovations or help improve their big financial picture.
The most common ways to spend home equity are for home improvements, debt consolidation, college costs, and emergency expenses.
ONE: Home improvements
Home improvement is one of the most common reasons homeowners take out home equity loans or HELOCs. In addition to making a home more comfortable for you to enjoy, upgrades could raise your home's value and draw more interest from prospective buyers when you sell it later on.
Home improvements that yield the best return on investment include garage and entry door replacements, a new deck, a new roof or outdoor area, like a patio, or simply sprucing up the place with new paint, flooring, or an updated kitchen.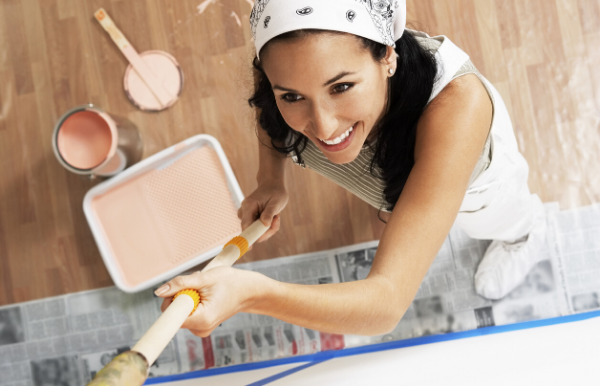 TWO: College costs
A home equity loan or HELOC can be a good way to fund a college education because the interest rate might be lower than that of a student loan.
THREE: Debt consolidation
A home equity loan can be used to consolidate high-interest debts to a lower interest rate. Homeowners sometimes use home equity to pay off other personal debts such as a car loan or a credit card. Be sure you have a good management plan in place to deal with both the way you use the loan and the resources necessary to repay it.
FOUR: Emergency expenses
Most financial experts agree that people should have an emergency fund to cover three to six months of living expenses, but a recent survey found that most Americans couldn't cover a $1,000 emergency with the funds currently in their savings accounts.
If you suddenly find yourself in a costly situation — perhaps you're out of work or have large medical bills — a home equity loan may be a smart way to stay afloat. However, this is only a viable option if you have a financial backup plan or know that your financial situation is temporary.
When it comes to your home equity, don't borrow more than you need and don't overspend. Talk with one of our Member Advocates today about how to put your home's equity to work for you!