Valentine's Day is right around the corner and I'm busy getting cards and goodies ready to give to our friends, family, and classmates. (And also planning a Kindergarten Valentine's Day party, because why not add one more thing to the to-do list?)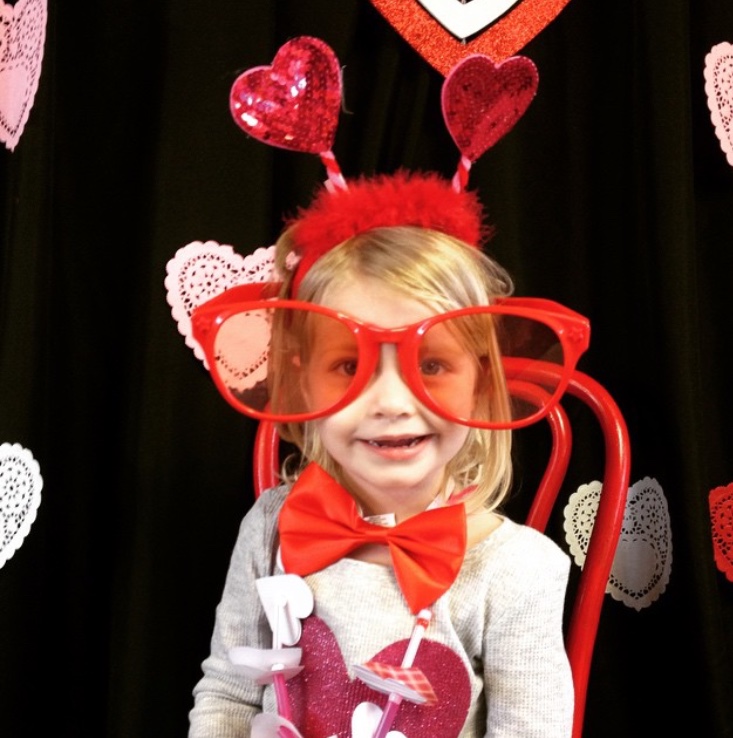 Instead of getting the typical cards to hand out this year, I am doing things a little different. A little more expensive, but also a little more personal. Jack and Ella have small classes this year so we are only handing out 28 valentines to classmates. I found a great deal on bulk full-size candy on Amazon a few weeks ago. I got them while they were cheap, less than $.40 each! At the time, Valentine's Day was not even on my mind until I saw this deal. I really do need one of those doormats that reads "Please hide Amazon packages from husband" LOL! So anyway, we are giving out yummy candy this year.
I've also ordered cut apart photo cards from Walmart. There are 3 cards on each sheet and you just cut them apart and hand them out. There are a lot of designs and their cute little faces are on each card. BEST PART (especially if you have little kids)? Their name can be printed at the bottom of each card so they don't have to write it out on each one. I know, I know, writing their name is good practice for them but sometimes you gotta take the easy way out. Do you hear me, Mamas??? So we'll tie the card with some ribbon onto the candy and bam! Done!
I'm ordering a few extras to hand out to family, friends, teachers, neighbors. Especially remembering those that may not hear from anybody that day. Nothing better than spreading a little love and cheer. Not just on Valentine's Day, but all year!