Current Executive Vice President, Charlotte Nemec, steps into new role as President/CEO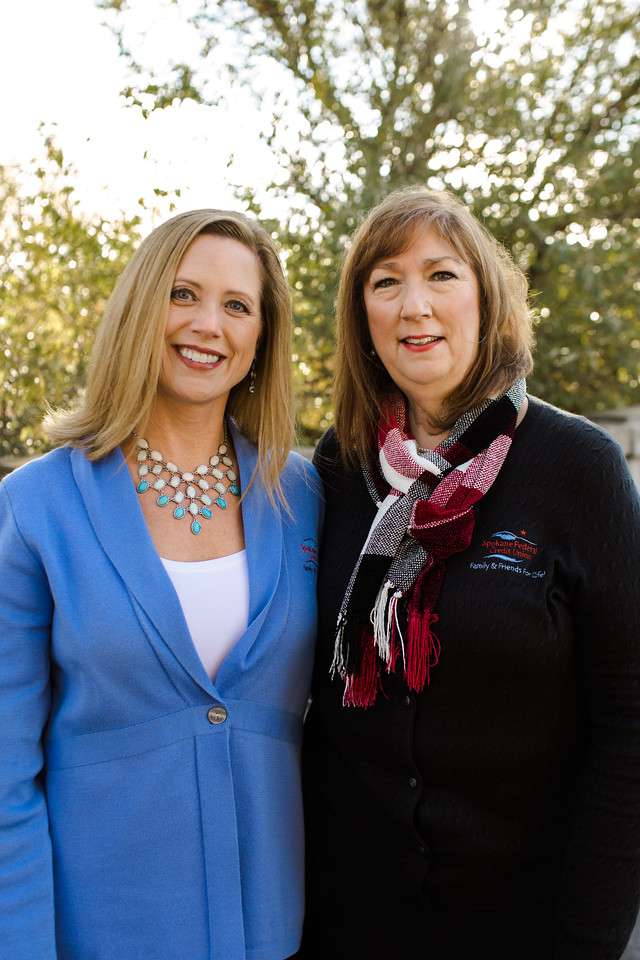 Born and raised in a small town in Montana, Charlotte Nemec moved to "the big city" when she was 20 and completed her degree at Eastern Washington University (Go Eags!). Soon after, Nemec accepted a position as the Human Resource Specialist to serve the HR needs of four local credit unions including yours truly. She led Spokane Federal's HR team for ten years before being promoted to VP of Administration in 2004.
Charlotte is excited to shift into her new role as CEO and says, "Coming from the human resource perspective, I fully embrace and recognize the importance of our staff to the success of this organization. We value our employees and our employees value our members. It's a beautiful circle of family and friendship."
Charlotte will fill the role currently held by Susan Blain, who announced her retirement in 2017. "I grew up here," Susan said regarding her 38 years of experience with Spokane Federal Credit Union. When Susan became CEO, Spokane Federal was about $95 million in assets and has since grown to over $154 million. "It has been an honor to serve as Spokane Federal's President and CEO. Spokane Federal will continue to serve its members in the true spirit of "Family & Friends For Life." It's what we do!" Susan said.
Spokane Federal Credit Union prides itself on being "right-sized", large enough to offer the latest technology and great products and services, while also providing exceptional, personal service to their member-owners. When asked about her future plans for Spokane Federal Credit Union, Nemec said, "We will continue to live by what makes us different in the credit union marketplace - our ability to be both high-tech and high-touch, provide an easy loan process, and our compassionate people."
Charlotte also plays an active role in our community separate from her involvement with Spokane Federal Credit Union: